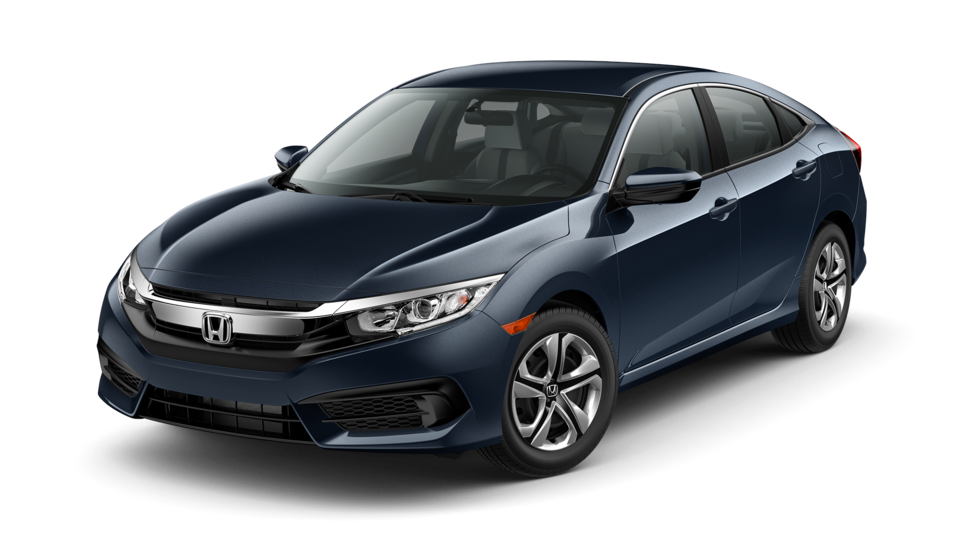 With each new year comes another model year vehicle that carries on its legacy while continuing to add that latest touch. The 2018 Honda Civic is no exception to this rule, and its latest edition is available in three different styles: Sedan, Coupe, and Hatchback.
The 2018 Honda Civic Sedan gives you an elegant four-door vehicle with a comfortable interior with plenty of room in both rows that will turn heads anywhere you drive. The 2018 Honda Civic Coupe takes the style of the sedan and compacts it into a two-door car focused on a more sporty design. The 2018 Honda Civic Hatchback takes the sedan and extends it to give it a fifth-door hatchback and with it plenty of more storage and a focus on style and adventure.
But either way you go, you're getting a stylish vehicle with a 1.5-liter turbocharged I4 engine that unleashes 174 horsepower while maintaining a high fuel economy. If you're interested in either of these three Honda Civic models, stop by our dealership for a test drive today. We proudly serve the drivers of Smithtown as well as the drivers of Farmingville, NY, Commack, Middle Island, Holbrook and Kings Park. If you have any questions regarding our current inventory of 2018 Honda Civic models, please feel free to contact us directly either by email or over the phone for more information.