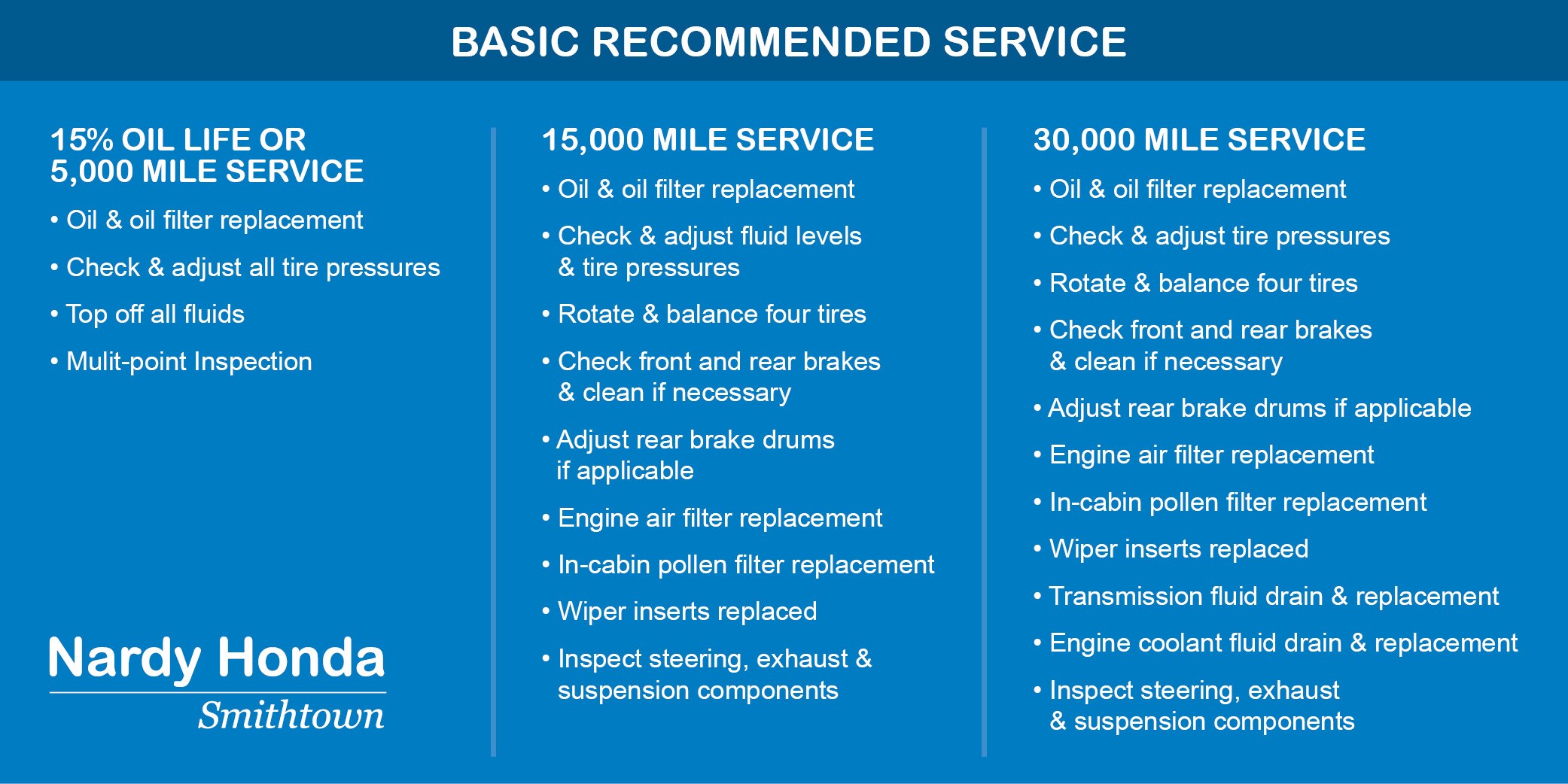 Schedule the Expert Honda Maintenance Your Vehicle Needs at Nardy Honda Smithtown
The key to long life, at least where your vehicle is concerned, is regular maintenance. Here at Nardy Honda Smithtown, we're prepared to handle a wide array of maintenance items here at our service center so you can keep your ride in excellent shape. Simply schedule an appointment and our team of highly-trained technicians will be ready to provide your car, truck, or SUV with the expert maintenance it needs to stay at the top of its game for as long as possible.
Why is routine maintenance essential? Your vehicle needs regular checkups to make sure everything is working properly. This also gives our team the chance to perform preventative maintenance and other services like oil changes and tire rotations to nip potential issues in the bud before they get worse (and necessitate pricey repairs later).
Available Services at Our Service Center near Smithtown
We offer a variety of services to help you care for your vehicle. Here are a few of our most popular:
Oil Change: Your car's engine needs proper lubrication in order to perform efficiently and stay cool as you drive around near Farmingville, NY and Commack. The way to ensure peak engine performance is with plenty of fresh, clean oil. Dirty oil can damage your engine and cause other problems, so regular changes are needed to avoid trouble.
Tire Rotation: Your tires tend to wear down at different rates, but regular tire rotations help them wear evenly. By moving front tires to the back and the back tires to the front, you help maintain even tread across all four as you travel around Middle Island and Holbrook.
Brake Adjustment and Repair: Your car's ability to go is only as good as its ability to stop, so keeping your brakes in good condition is essential. Whether they need a tune-up, repair, or full-on replacement, we can help you maintain your vehicle's stopping power at our dealership near Kings Park.
Ready to set an appointment? Schedule online, give us a call, or stop by in person to set up a time!